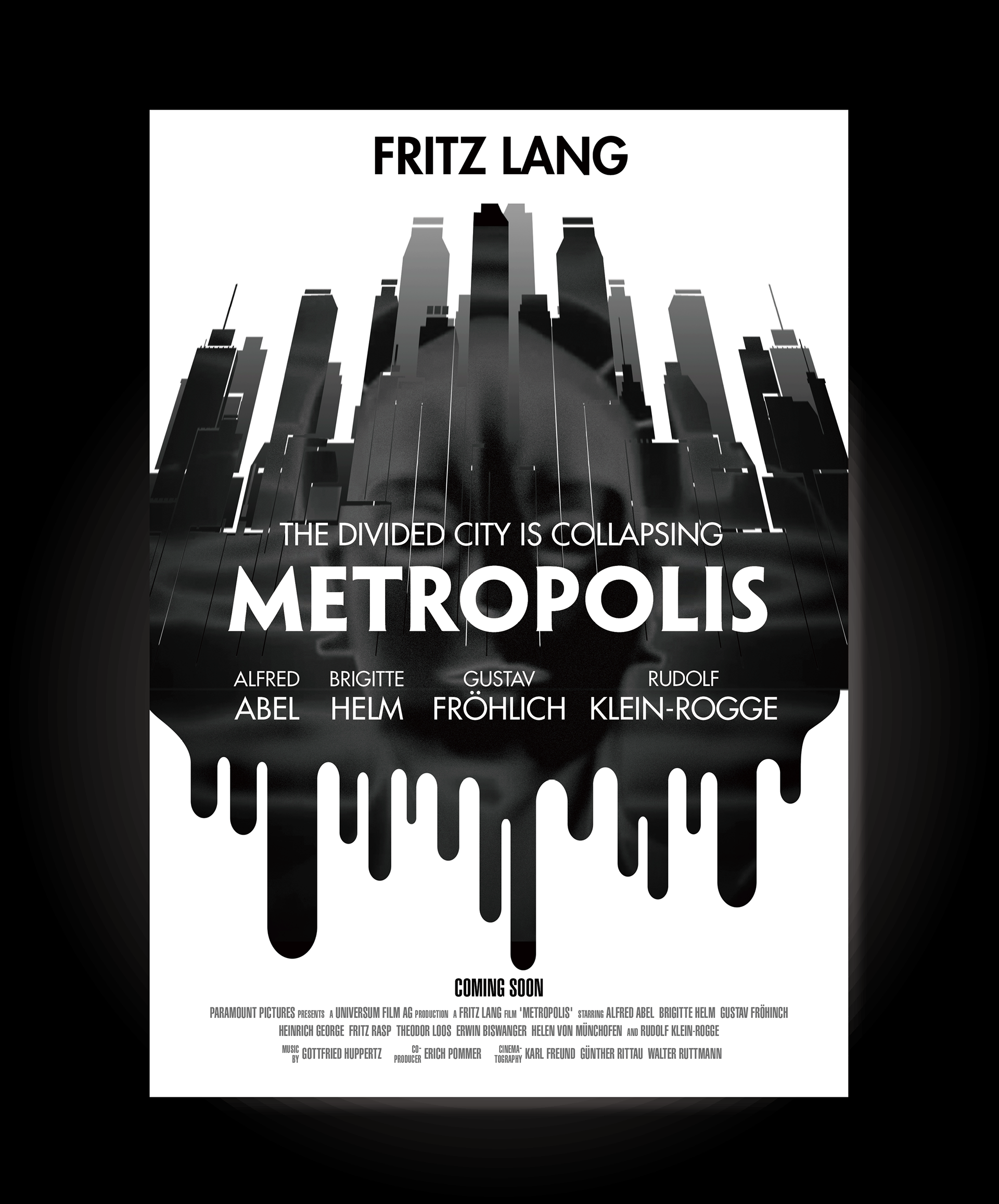 Metropolis is a 1927 German expressionist epic science-fiction drama film by Fritz Lang, who set the stage for a city divided by an area of wealthy high-rise tower complexes, and a lower class 'under town' lives underground-dwelling workers operate the machines to provide the power for the upper city. This film is famous for its abundance of philosophical expressions, such as Socialism, dystopian imagination, and Christian belief. Many parts of the film were lost for years until they were recovered in Buenos Aires, Argentina in 2008. The 95% restored version was shown in 2010.
The goal of the project is presenting a fictitious impression of that 'what would it look like if Fritz Lang lives in the present age and his "Metropolis" is one of the upcoming films in this year?' by designing the poster and the premiere invitation brochure with the modern design components.
There is rich of reference for the film poster since many artists have made their own poster for the film as a 'tribute' to this masterpiece of silent film age. Most of these posters feature Art Deco style, so the style is the principal reference for this project. Simultaneously, the original style of the film, German Expressionism, must be considered in order to deliver its uniqueness (different from common sci-fi concepts but aiming to express more humanity).
The concept features the silhouette of the modern city landscape symbolises 'upper, wealthy metropolis' while the melting shape implies the opposite of the city -- 'under town' and the collapsing imagination. The face of 'Maschinenmensch' -- the female robot and the film's main symbol, is set at the centre to deliver a scary and suspension feeling.