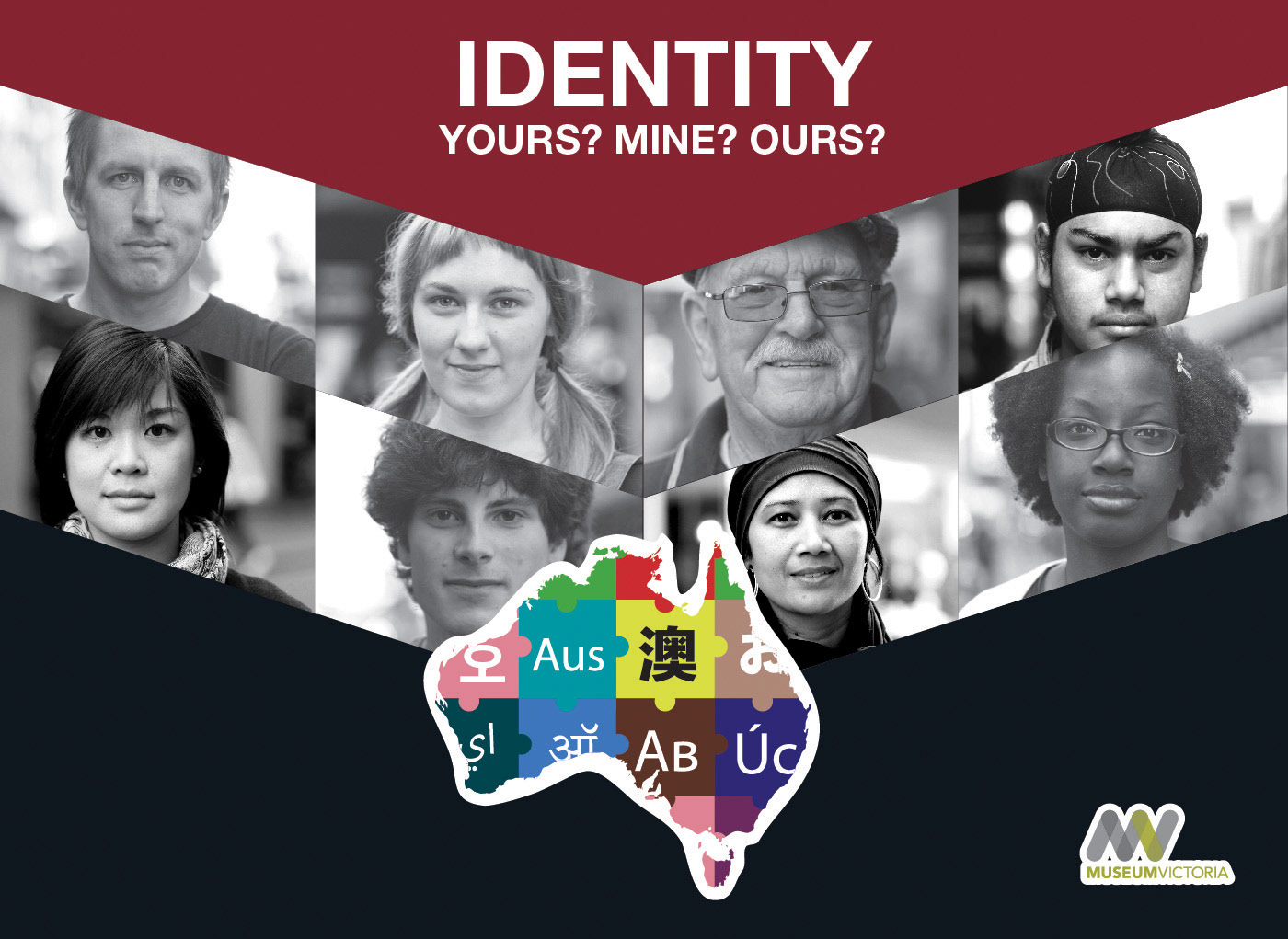 The 'The Australian Identity and Culture issue knowledge pack' proposal aims to guide the audience to explore the common culture and diversity issues by their own hand in a communicating way, as well as encourage their interest in the exhibition 'Identity: Yours? Mine? Ours?' in Immigration Museum, a sub-organisation of Museum Victoria, located in the City of Melbourne.

The knowledge pack is a medium to teenage to adult, who are expected to have the interest in the exhibition. It conveys an interactive way focuses on how our cultural heritage, languages, beliefs, and family connections influence our self-perceptions and our perceptions of other people – perceptions that can lead to discovery, confusion, prejudice and understanding.

It includes the introduction of an exhibition, the card of favourite objects, and communicative contour cards 'who's next door?', simulates the possible 'identity, diversity and communication' issues that taken place in Australia. The target users are expected to have emotional substitution to the characters and the scene then become informed by the interactive part and started to keep eyes on the exhibition.